US Based

Experts Available

Dedicated Team
Financial help customized for small businesses.
FinancePal is your one-stop-shop for all your tax and accounting needs
By entering your phone number and clicking the "Get Started" button, you provide your electronic signature and consent for FinancePal to contact you with information and offers at the phone number provided using an automated system, pre-recorded messages, and/or text messages. Consent is not required as a condition of purchase. Message and data rates may apply.
FinancePal eCommerce accountants can help you automate, streamline, and simplify your bookkeeping and accounting—all at an affordable cost, with services completely customized to your business.
With FinancePal eCommerce accounting services, you will benefit from:
Let us help you take your startup to the next level…
Accurate Bookkeeping &
Accounting
Streamlined financial management is the key to startup success. Many new business owners find themselves overwhelmed with learning the financial process, and sometimes make costly mistakes. Your journey can be different. With FinancePal, you are freed from the pressures of doing your own bookkeeping and accounting. With a dedicated team of experts handling your business's finances, you can rest assured that your books are up-to date and accurate. 
Our startup bookkeeping services are paired with high-tech, automated solutions designed to categorize and record transactions, flag potential errors or issues, and prepare your financial statements. This way, you can always check in on our platform to see where you stand, whether it's before an investor pitch meeting or when you're trying to set a profitable price point for your product.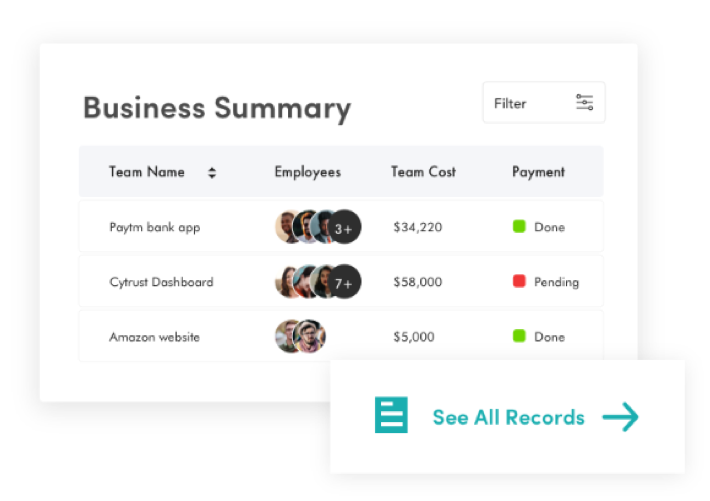 Make Informed Financial
Decisions
With the technical side of bookkeeping and accounting taken care of by our startup CPAs, you can focus on the key financial takeaways. This means you'll have a better idea of cash flow and money waste, which products or services are generating the most profit (and should be focused on moving forward), and provide insight into how to plan for major upcoming expenses.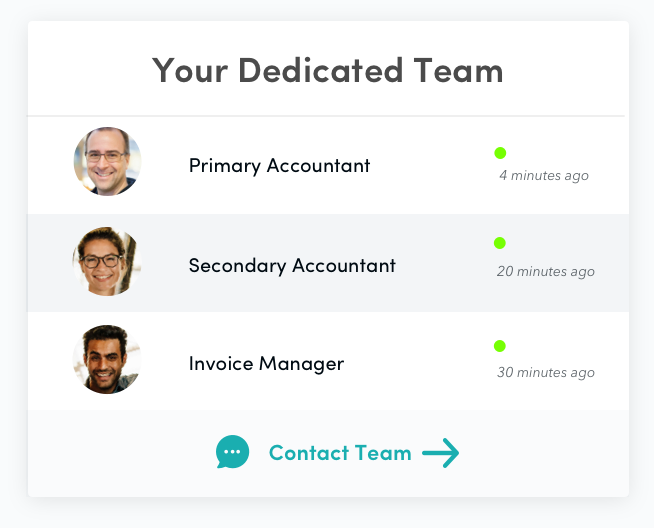 In addition to detailed books and financial statements, you'll also have access to a dedicated, U.S.-based financial team. They can help guide you through key financial decisions, answer questions about your financial performance, and help you overcome challenges.
Meet Your TaxObligations without Worry
As a business, meeting tax obligations is important. Filing incorrectly, paying less than you owe, or failing to file at all can result in harsh consequences, even if you didn't do so with malintent. But how can you avoid these common business blunders if you're not familiar with filing taxes as a business? To keep your startup out of hot water with the IRS, we recommend taking advantage of our tax preparation services. 
Not only will our tax professionals help you make sure you file and pay correctly to avoid negative consequences, but they can also help you find opportunities to save on your taxes. As a startup owner, you know that anywhere you can cut costs is important, so that you can use those funds to support initiatives and expenditures that are vital to propelling your business forward.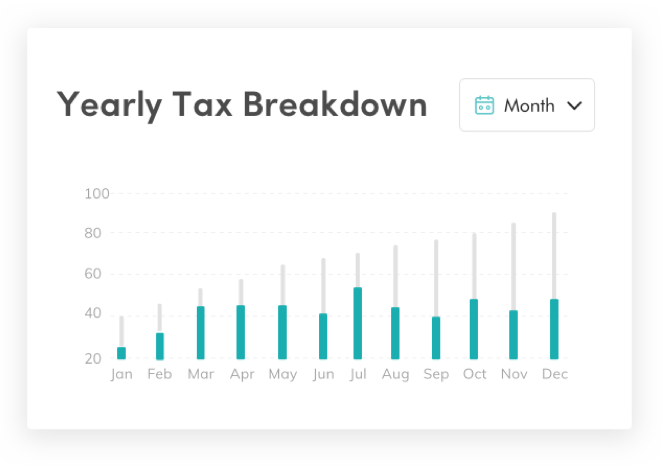 Set Up Payroll &Invoicing
Sustaining your incoming cash flow is essential to keeping your startup afloat. The best way to stay on top of money owed and ensure it's collected is by implementing a streamlined invoicing system. And when you start hiring employees to help you accomplish your business goals, you are going to need to figure out how to get them paid in full, and on time. There are few things that can rock the boat more than failing to pay your employees correctly. 
There are two main objectives that can help you avoid this issue that's prevalent among startups: keeping up on accounts that owe you money and implementing an efficient payroll system. In addition to our accounting services for startups, we can help in both these areas. Our high-tech platform can generate invoices and apply payments to keep your incoming cash closely accounted for. We can also help you set up a payroll system that keeps track of what you owe employees, runs automated payroll for you, and prepares payroll records for employees.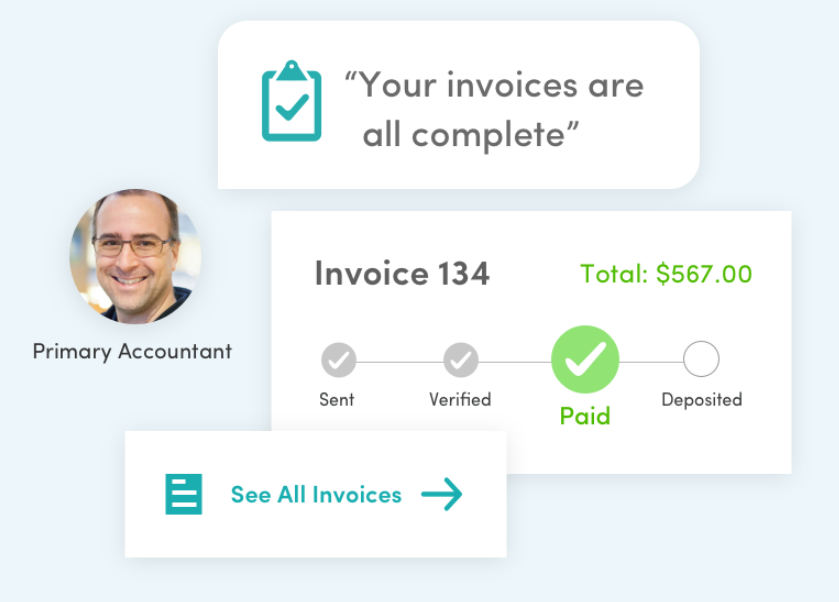 Your Startup + OurExperts = A Smart Financial Partnership
The road to startup success can be bumpy, but managing your finances well can help. We offer custom startup financial accounting services that are tailored to your industry and needs, including your budget. We strive to go above and beyond the standards of other startup accounting firms; we handle all of your financial responsibilities with a highly knowledgeable team and one convenient platform that you can integrate into the programs you already use. Try our startup accounting services and see how we can help you take your business to the next level.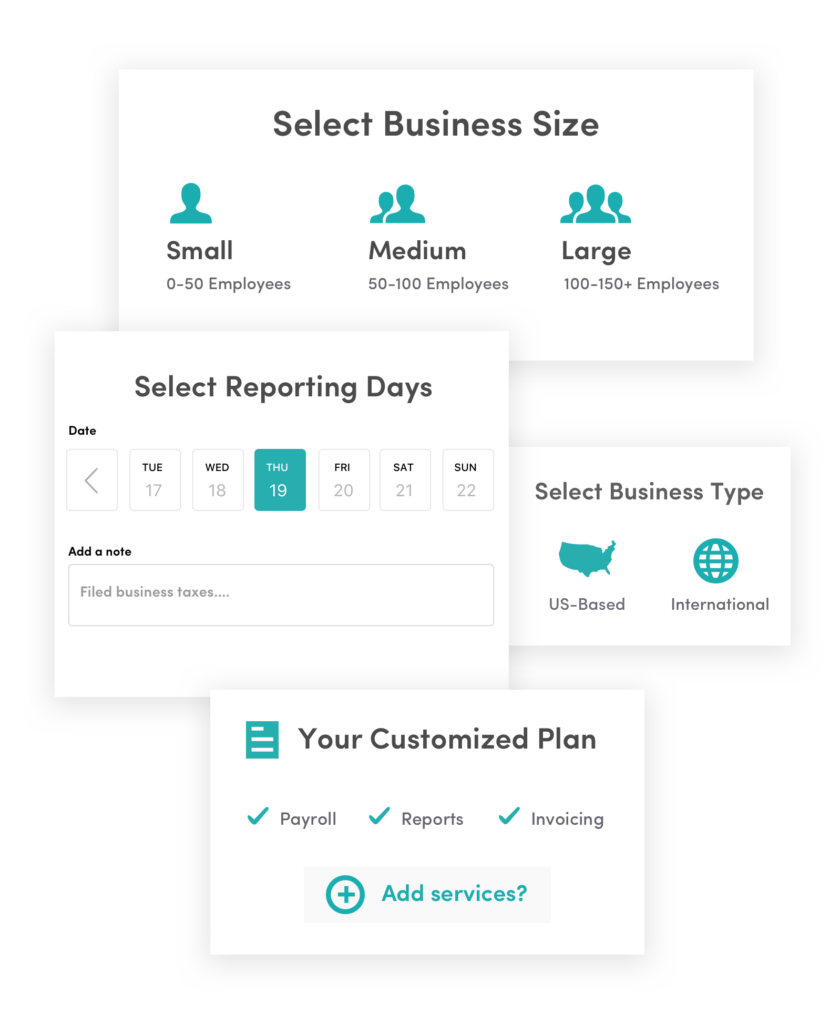 We partner with tech-driven industry leaders to bring advanced financial services to businesses like yours. By aligning with these innovators, we're able to integrate with other business tools and enhance our service offerings. Some of our prestigious partnerships include:

Quickbooks

Hubdoc

QuickBooks Time

ADP

Gusto

Bill.com
We offer a la carte and comprehensive financial services that are customized to your business, including: 
Don't just take our word for it.