US Based

Experts Available

Dedicated Team
Financial help customized for small businesses.
FinancePal is your one-stop-shop for all your tax and accounting needs
By entering your phone number and clicking the "Get Started" button, you provide your electronic signature and consent for FinancePal to contact you with information and offers at the phone number provided using an automated system, pre-recorded messages, and/or text messages. Consent is not required as a condition of purchase. Message and data rates may apply.
Partnered with Industry Leaders
We partner with tech-driven industry leaders to bring advanced financial services to businesses like yours. By aligning with these innovators, we're able to integrate with other business tools and enhance our service offerings. Some of our prestigious partnerships include:

Quickbooks

Hubdoc

QuickBook Time

ADP

Gusto

Bill.com
Our small business accounts payable services are designed to eliminate the challenges you face when handling it on your own. We accomplish this goal by using innovative platforms that streamline workflows and assigning a dedicated team of financial experts to help you manage your vendors and payments. 
With our help, you'll have more control over your cash outflows while we do the heavy lifting to get your accounts payable system organized and automated.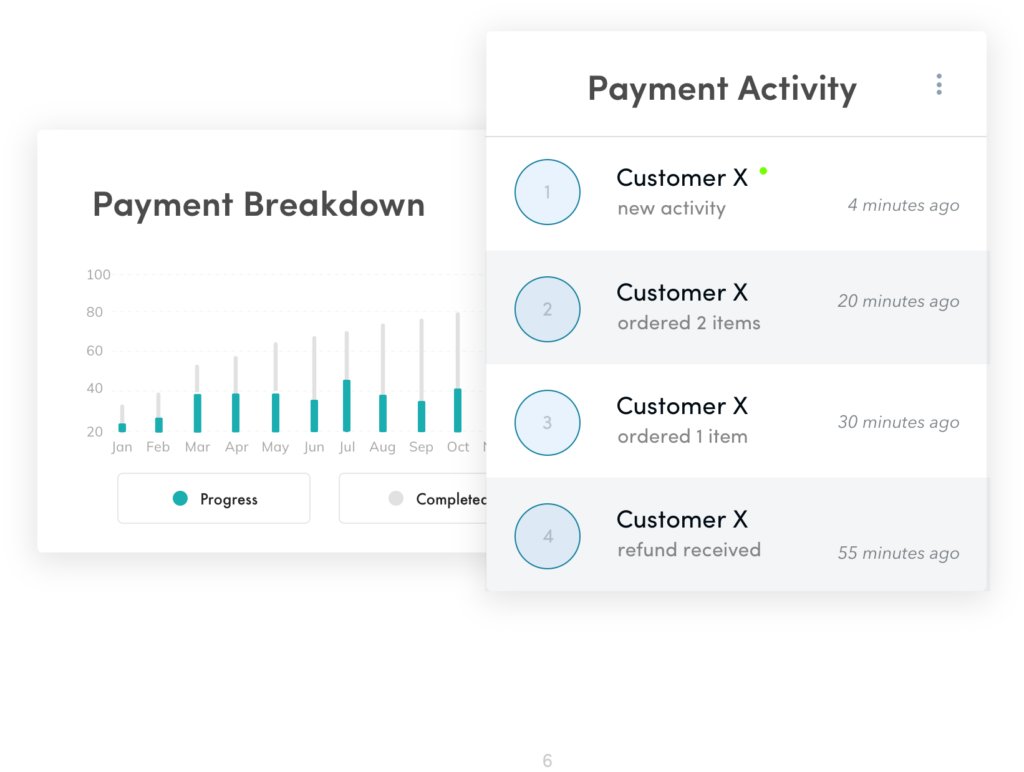 You no longer have to worry about forgotten payments, mathematical errors, or falling behind—we have your accounts payable handled.
An Advanced Accounts Payable Platform
We are dedicated to helping small businesses overcome the challenges of financial management—including accounts payable. Our accounts payable outsourcing services make your job easier:
Leverage Our Industry-Leading Technology
Having access to a tech-driven platform specifically designed to manage small business accounts payable allows you to leverage our innovative solutions to increase your efficiency and productivity. Our online accounts payable services anticipate your needs with user-friendly tools that take the work out managing your bill pay. Using industry-leading technology to create a powerful platform, we've taken the biggest accounts payable challenges and simplified them for a stress-free process that works with you, not against you.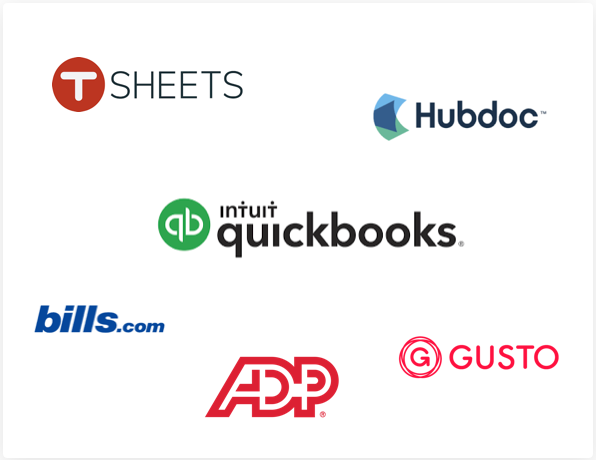 Why Use Our Accounts Payable Services?
Providing the Support You Need
Navigating the financial processes necessary to run a successful small business can be complicated. With FinancePal, you'll have a dedicated team of financial experts who are available to assist you whenever you have questions or concerns. Let us help you automate and simplify your accounts payable process so you can focus on other aspects of your business.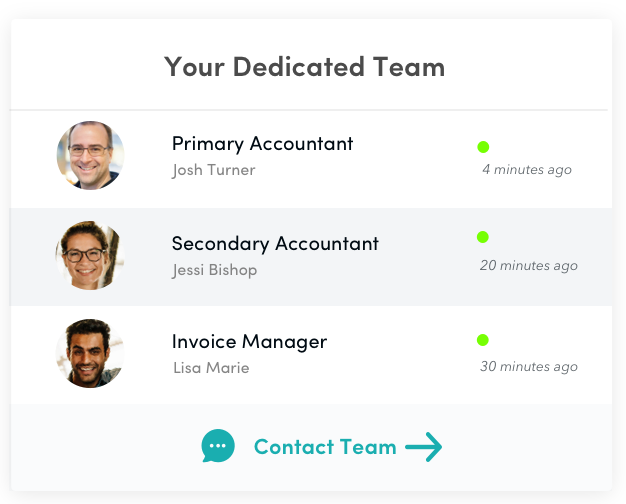 Don't just take our word for it.
FinancePal has been providing accounting services to both my company and my personal accounts for four years or so. If you ever need any accounting service, I strongly recommend working with them.
Customized Accounts Payable Services
Don't settle for a one-size-fits-all solution. We offer customized accounts payable for small businesses, so you only pay for what you need based on your industry and business model. In addition to helping you automate your accounts payable processes, we can help with other aspects of your business finances. 
FinancePal provides comprehensive small business financial management including accounting, bookkeeping, payroll, and tax preparation. With our help, you can enjoy the peace of mind that your bills are paid, your bookkeeping is up-to-date, and your business is in compliance. Your dedicated team can even advise you to help you make important financial decisions about your business.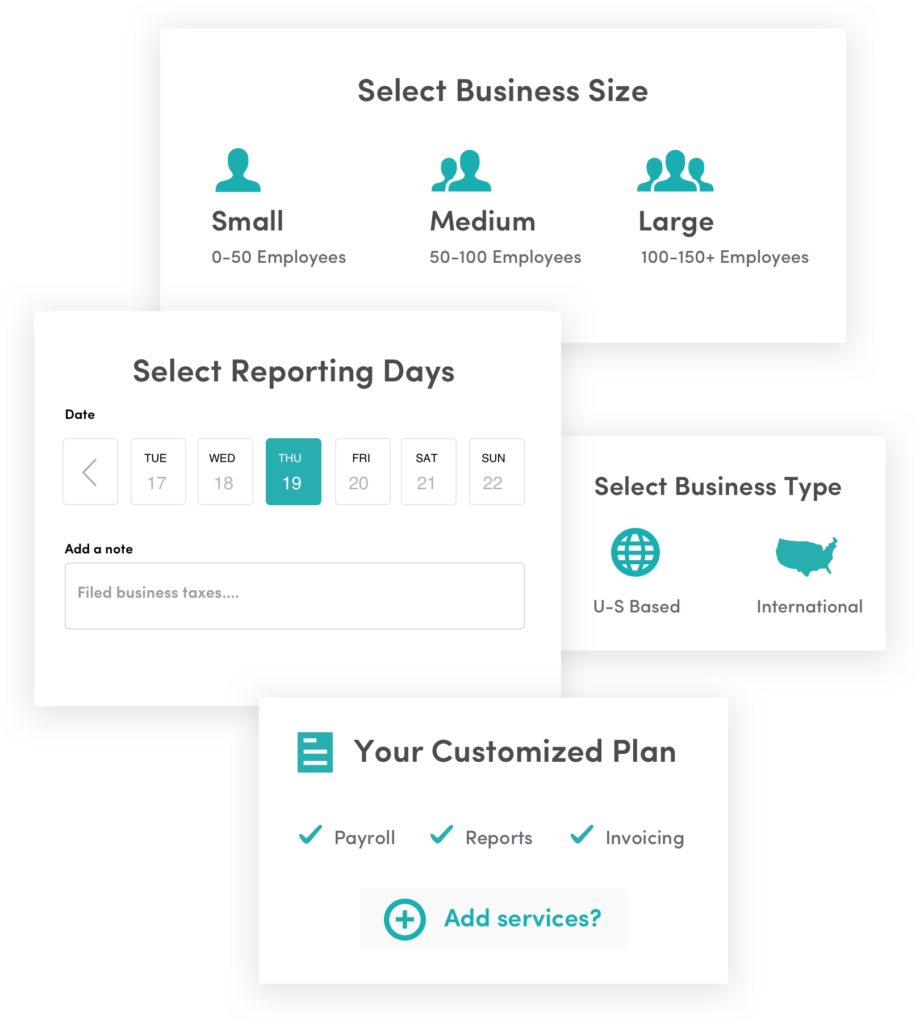 Frequently Asked Questions
The accounts payable role is responsible for handling bill payments, which includes keeping track of and receiving payments, processing those payments, and reconciling invoices.
Accounts payable includes the payments owed to vendors for goods and services. Examples of accounts payable include payments for supplies, third-party delivery services, or a cleaning service that maintains your office.
The cost of accounts payable services is variable from business to business, as the extent of services required varies based on the volume of incoming payments.
Don't just take our word for it.