US Based

Experts Available

Dedicated Team
Financial help customized for small businesses.
FinancePal is your one-stop-shop for all your tax and accounting needs
By entering your phone number and clicking the "Get Started" button, you provide your electronic signature and consent for FinancePal to contact you with information and offers at the phone number provided using an automated system, pre-recorded messages, and/or text messages. Consent is not required as a condition of purchase. Message and data rates may apply.
We Partner with Industry Leaders
FinancePal is a powerful tool that can help you keep business's finances on track and take your company's performance to the next level-while you focus on the day-to-day demands of being a business owner. To provide our customers with leading small business accounting services, we've partnered with other industry leaders, including:

Quickbooks

Hubdoc

QuickBooks Time

ADP

Gusto

Bill.com
When you sign up for FinancePal's small business accounting services, you gain access to a dedicated accounting team who will oversee your business's finances. Our accounting team acts as a resource by providing detailed financial statements, insights, and recommendations for growing your business.
You'll also have access to our online platform that allows you to check in on your business's finances at any time, so you always know where you stand.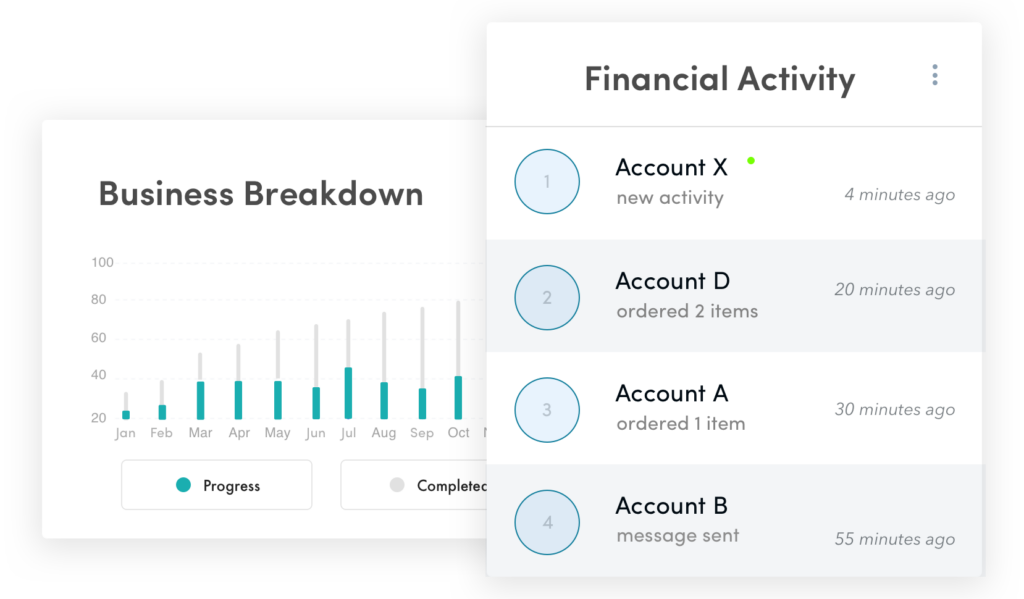 Sidestep the risks and mistakes that come with figuring out accounting on your own. With our modern solutions, managing your accounting is worry-free.
Helping Your Business Thrive
Helping your business succeed with streamlined, modern accounting services is our
main goal. To offer the greatest value to our customers, we've created online small
business accounting services that provide:
Powered by Industry-Leading Technology
Having access to accounting services online is great-unless it's confusing and outdated. When you choose online accounting with FinancePal, you get solution that have been designed with your needs in mind, instead of overly complex tools and reports you can barely read, let alone use. FinancePal is powered by industry-leading technology that uses advanced and efficient platforms to help your business thrive.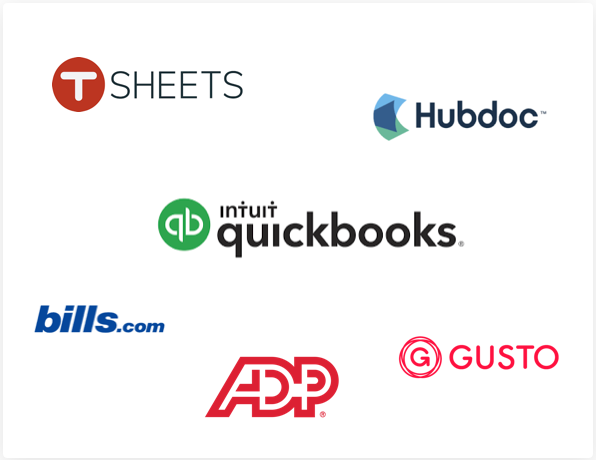 What makes our online
accounting services better?
Hands-on Dedicated
Accounting Team
Your finances are important and should be overseen by a highly qualified team of financial experts. with us, they will be. At FinancePal, we assign a dedicated accounting team to each of our clients, so that you have a reliable team you can work with that knows your business inside and out.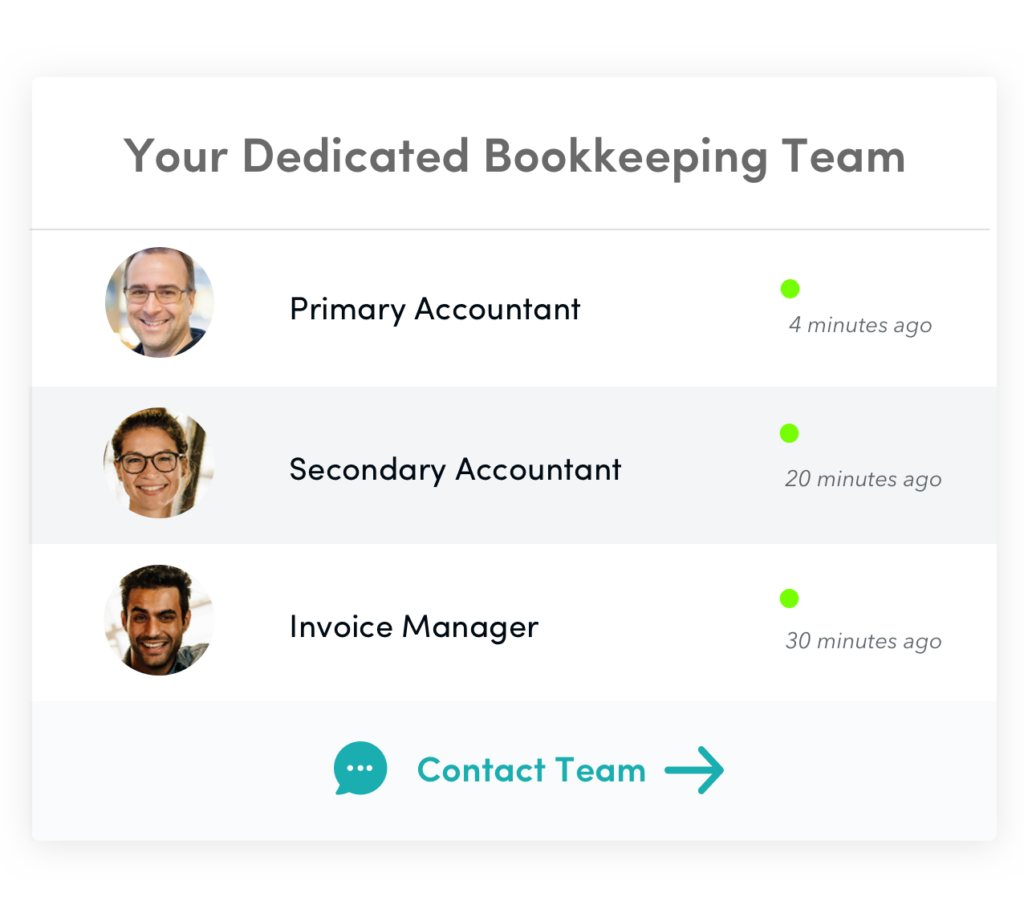 Don't just take our word for it.
FinancePal has been providing accounting services to both my company and my personal accounts for four years or so. If you ever need any accounting service, I strongly recommend working with them.
Accounting Services
Tailored to You
As small business financial experts, we understand that every industry has their own accounting needs. That's why we offer small business accounting services that are tailored to your business.

The one-size-fits-all approach simply doesn't cut it when it comes to your finances. This model might be your only option with other online accounting solutions, but with FinancePal, we have the flexibility to set you up with the right accounting services for your business's needs.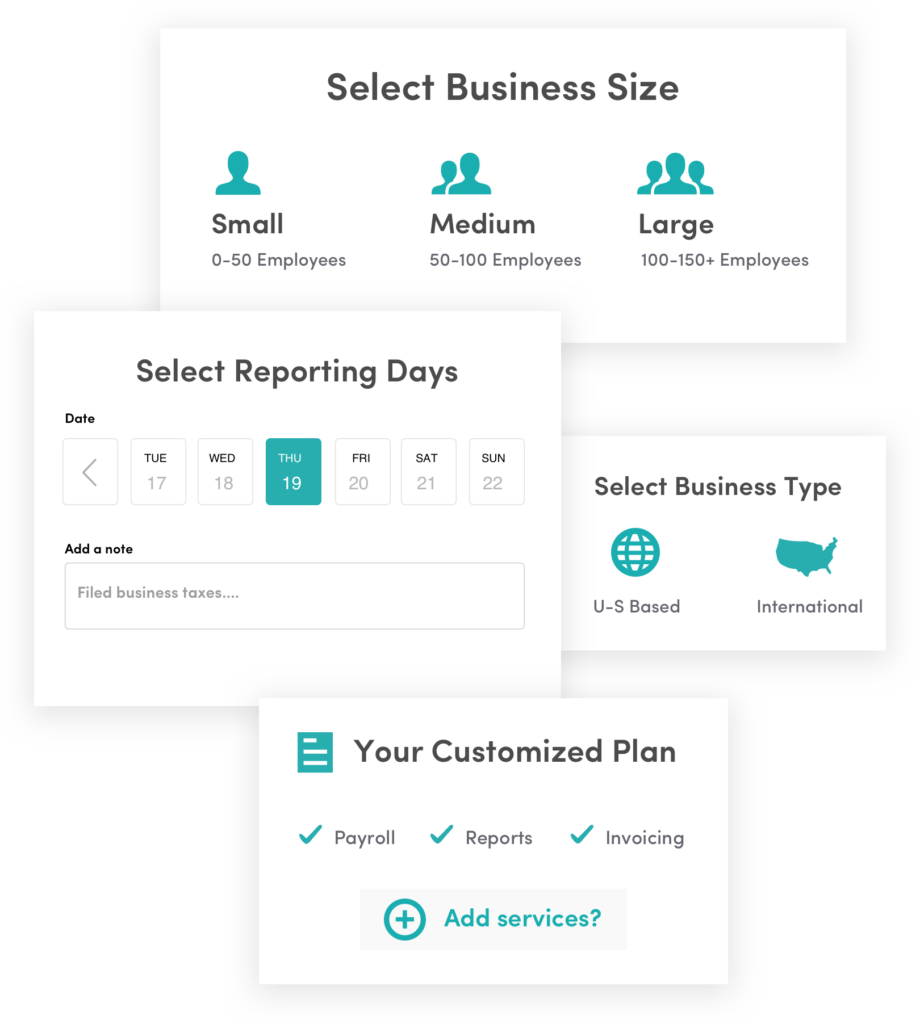 Frequently Asked Questions
No matter what your business needs are, we will build a custom package that suits your need.
Our pricing is determined based on the industry and needs of each of our clients. Click here to get your custom quote today.
Yes, if you want to ensure that your finances are in order and you're prepared when tax season rolls around. An accountant can help you make sure you stay up to date, in compliance, and are prepared for the future.
An accountant is responsible for analyzing your financial statements, financial forecasting and strategy, providing financial advice, and assisting with tax preparation.
While there are key differences between bookkeeping and accounting, FinancePal's experts can handle all of these responsibilities, meaning you only no longer have to juggle different providers.
No. FinancePal provides a full scope of small business financial services including bookkeeping, payroll, and tax preparation services.
Don't just take our word for it.