US Based

Available 24/7

Dedicated Team
Financial help customized for small businesses.
FinancePal is your one-stop-shop for all your tax and accounting needs
By entering your phone number and clicking the "Get Started" button, you provide your electronic signature and consent for FinancePal to contact you with information and offers at the phone number provided using an automated system, pre-recorded messages, and/or text messages. Consent is not required as a condition of purchase. Message and data rates may apply.
Partnering with Industry Leaders
Providing our customers with best-in-class accounts receivable management services is important to us. That's why we partner with industry leaders in order to provide sophisticated tech-based solutions and integrate our services with your other financial tools. Our industry partners include:

Quickbooks

Hubdoc

QuickBooks Time

ADP

Gusto

Bill.com
Our accounts receivable services are designed to solve the biggest challenges small business owners face when trying to collect payments. We've created a user-friendly online platform that allows you to manage payment requests and update your records quickly and efficiently. 
In addition to our online platform, you'll have access to a dedicated team of financial experts who can assist you with accounts receivable management. Our experts will handle all of the required tasks, like following up with customers who are avoiding payment or helping you streamline your workflow. With FinancePal, you'll have more control over your accounts receivable processes, all while spending less time on the administrative work.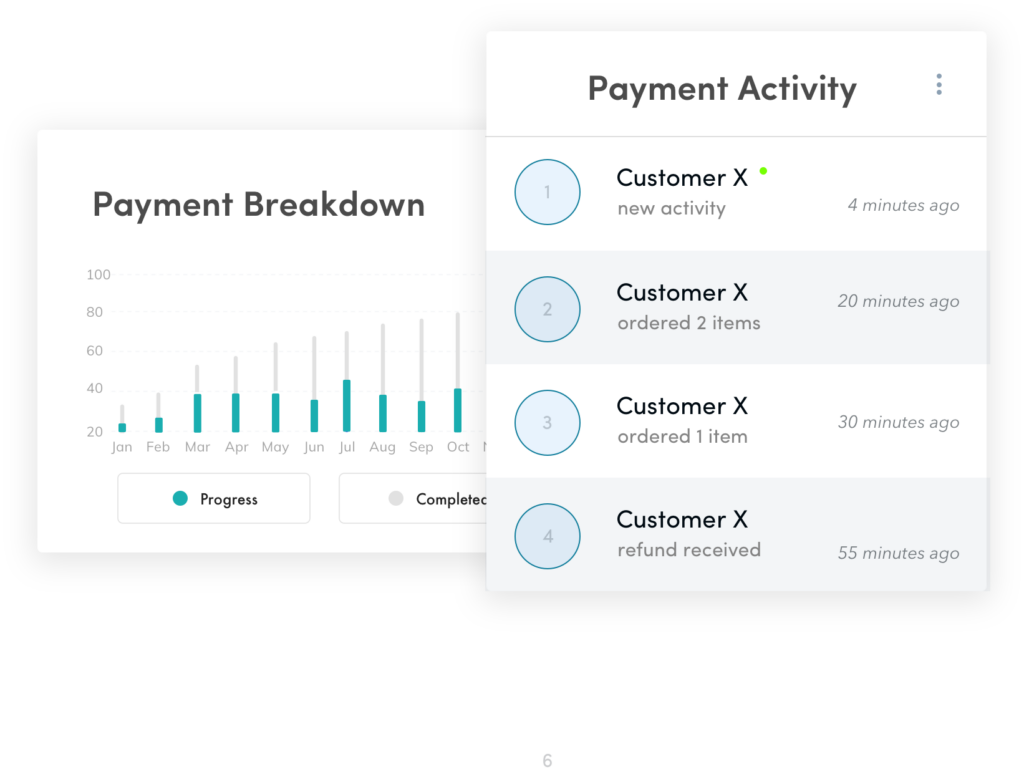 Our small business accounts receivable services empower you as a business owner and allow you to shift your focus to other responsibilities.
Transform Your Accounts Receivable Processes
Inefficient accounts receivable processes mean wasted time and lost revenue—both of which are bad for your bottom line. To help you take your business to the next level, we offer accounts receivable management services that provide:
Modern Solutions You
Can Rely On
While online services can make managing your accounts receivable much more convenient, these services only add value if they are user-friendly and complement your entire suite of tools. That's why we've partnered with industry leaders to bring you advanced solutions that are designed to streamline your workflow, integrate with other applications, and facilitate collaboration.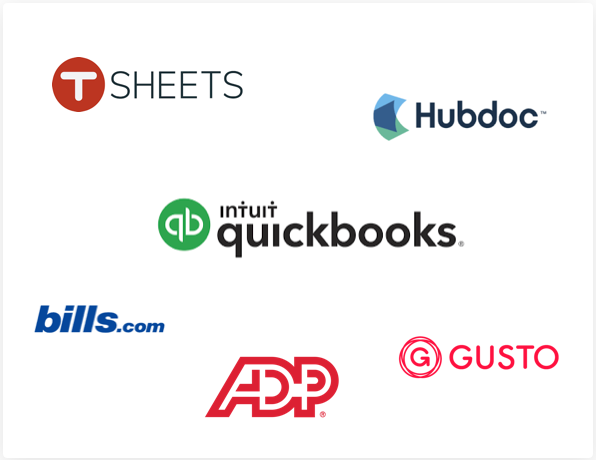 Why Small Businesses Choose Our Accounts Receivable Services
Every business owner needs a support system, especially when it comes to financial management. That's where we excel. We provide you with a dedicated team of experts who help you process your accounts receivable and keep your business in good financial health. You have access to our team of accountants, bookkeepers, and tax professionals for help with collecting payments, improving your invoicing system, and maintaining best practices. We're here to help you succeed. With FinancePal, you benefit from: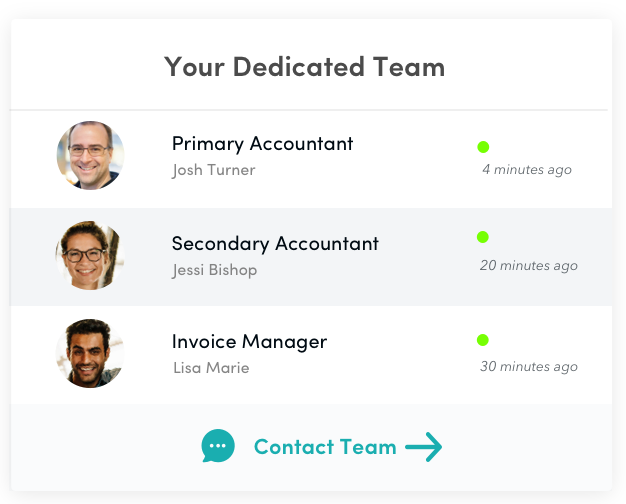 Don't just take our word for it.
FinancePal has been providing accounting services to both my company and my personal accounts for four years or so. If you ever need any accounting service, I strongly recommend working with them.
Customized Accounts
Receivable Services
We believe in taking a customized approach to our small business accounts receivable services. That means that we will tailor our services to your business' needs based on industry, invoicing volume, and business model. With FinancePal, you can rest assured that you aren't paying extra for services you don't need. 
This approach allows us to implement solutions that work for your business as you grow. We're focused on making it easy to work with us using the tools and resources you need to move your business forward. Plus, if you want to see the same improvements across all the financial aspects of your business, we can also provide comprehensive services that include bookkeeping, accounting, payroll, and tax preparation.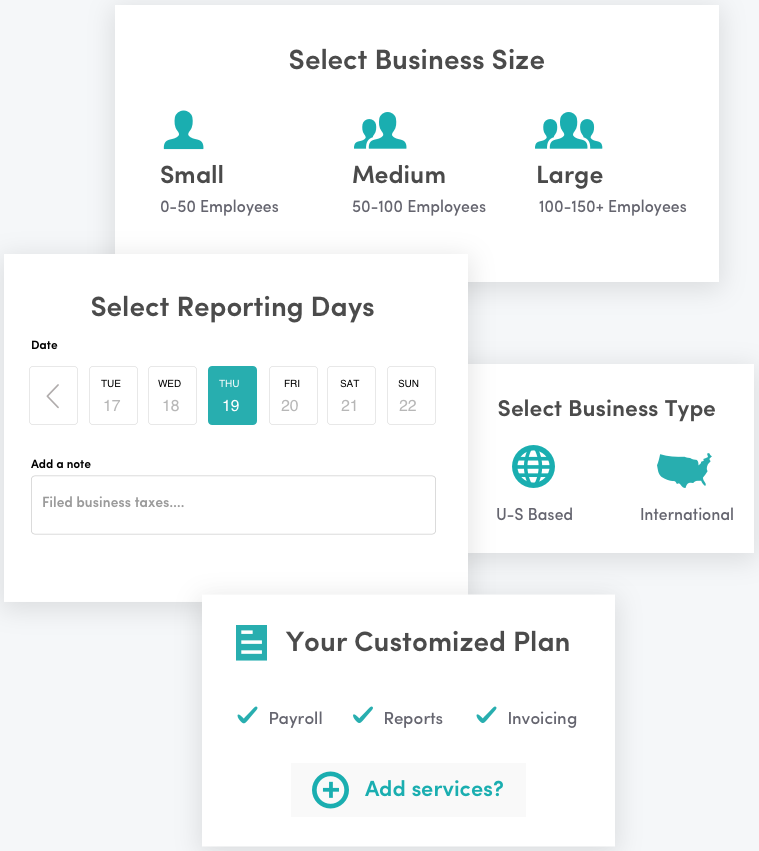 Frequently Asked Questions
The role of accounts receivable is responsible for facilitating and collecting the payments owed by customers for goods and services provided by your business.
Accounts receivable includes goods or services that were purchased by customers on credit. Some examples of accounts receivable are products ordered by a store on their tab to be invoiced later or services that are provided up-front, then billed at the end of each month. 
For example, if you provide weekly landscaping services at a property and they pay you for the entire month's work at once, that would be categorized as accounts receivable.
The cost of accounts receivable management services varies depending on your needs, industry, and business model. Our services are charged at a flat, monthly rate that is designed to be scalable to business growth, so you're paying only for the services you need.
Don't just take our word for it.