We'll serve as your virtual bookkeeper, accountant, and tax prep associate at a price that fits your budget. What more could you want?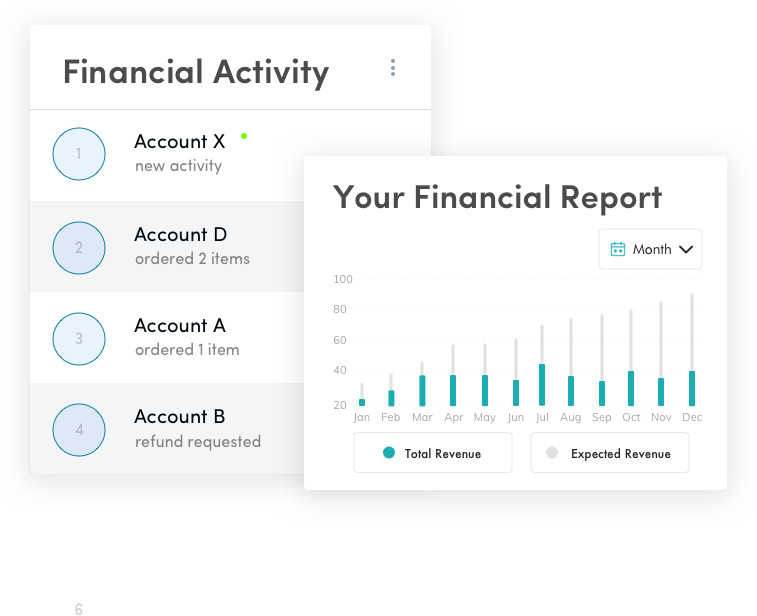 The Full Financial Package
We're the full financial package. Our comprehensive services include:
Accounting

Bookkeeping

Tax Preparation

Payroll

Catch-up
Bookkeeping

and more!
Now's your time to focus on chasing leads, making deals, and taking your business to the next level. Let us help you get there.
We Partner with Industry Leaders
We get it, everyone thinks their services are the best. But thanks to our partnerships with other industry leaders, you'll get better tech, access to knowledgeable experts, and unparalleled customer service.
Quickbooks

Hubdoc

T Sheets

Bill.com

ADP

Gusto
Say Goodbye To…
We offer all-in-one accounting and tax services that make running your business easier and more efficient—without having to worry whether your finances are in order. With our help, you no longer have to worry about:
A Dedicated Team To Handle Your Finances
Our experienced CPAs and tax practitioners are well-versed in the accounting and tax requirements that are specific to small businesses and startups like yours. You'll be assigned a dedicated financial team, so you'll only work with someone who is familiar with you, your business, and your financials. Our team is U.S.-based and readily available to help you with any questions, concerns, or planning you may need.
Learn More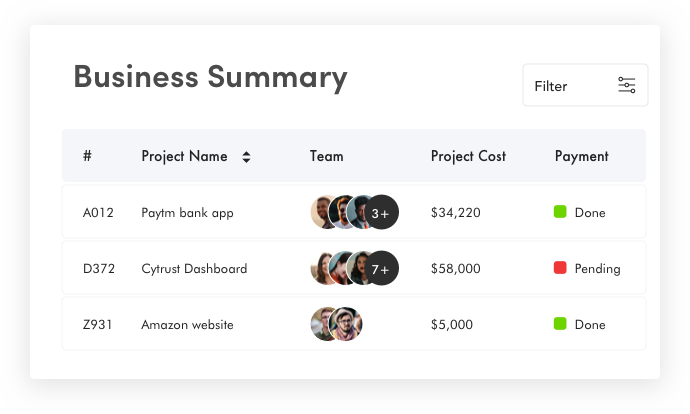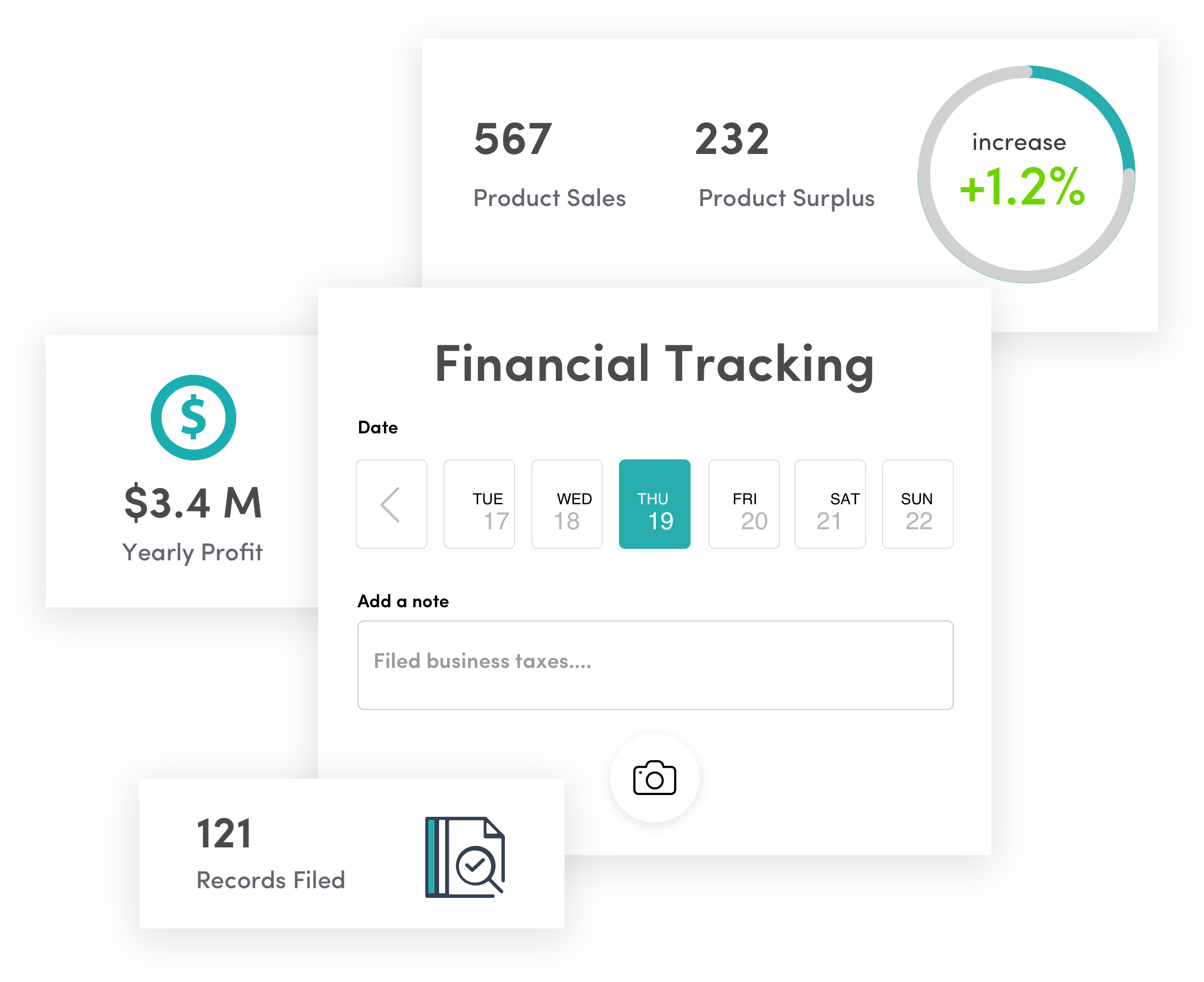 Your Financial Team Will Handle:
Recording and reconciling transactions
Maintaining timely and accurate financial records
Paying bills so you don't become delinquent on accounts
Providing weekly and monthly financial statements
Tracking your company's financial health
Creating action plans to maximize your tax savings
Providing guidance for key financial decisions
No More Tax-Season Stress
Understandably, filing taxes for your business may feel more daunting than filing your personal taxes—there is a lot at stake. Save yourself the extra stress and utilize our professional tax preparation service for small businesses.
We file all types of returns:
C-Corporations
Partnerships

S-Corporations
Sole Proprietors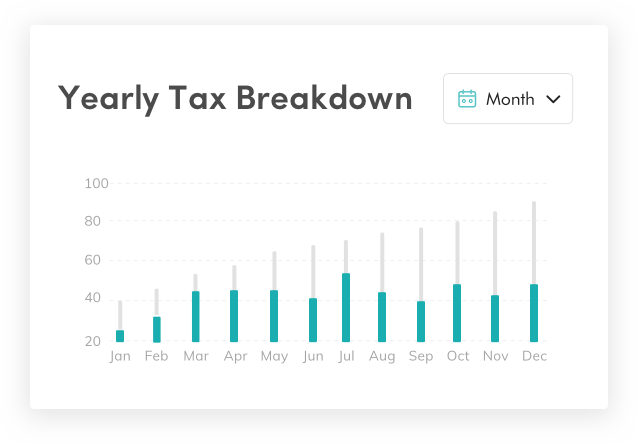 Got Questions? Call us today to find out what we can do for you.
Secure, Tech-Based Solutions
Today, businesses need modern accounting solutions that are:

Secure to protect you from data breaches
Protecting your business information is a top priority, we leave nothing to chance, so you can rest assured your data is safe when you use our platform.

Seemlessly integrated for streamlined workflows
Our tools work together for an airtight process and automated data population so that you don't have to lift a finger when it comes to organizing financial information.

User-friendly tools & interfaces
Instead of wasting time trying to figure out how to use our services, we've created easy-to-use solutions built to make understanding your finances a breeze.
Straightforward Reports You Can Actually Use
It's frustrating when your business's financial information is provided in a way that's difficult to understand. That's why we boil it down into easy-to-read data that you can actually use. You can access it anywhere, at any time so you're able to make financial decisions quickly.
Pull up your latest reports on your phone and you'll know where you stand at a moment's notice.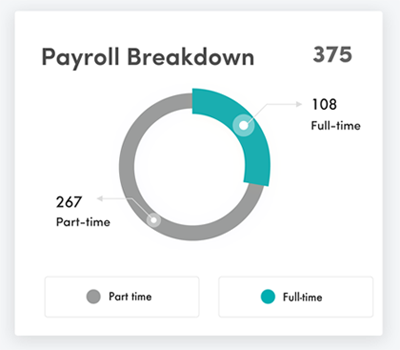 Don't just take our word for it.
Flexible Pricing Plans
Don't settle for the one-size-fits all approach—every business and every industry has unique needs. We're proud to cater to our customers, whether you just want our help with bookkeeping and accounting, or you're ready to hand over all of your financial responsibilities.
We make our services fit our customers, not the other way around. Custom pricing, flexible services, and solutions tailored to you—the value we offer is undeniable.

Supported by Community Tax
As part of the Community Tax family, FinancePal has access to tax attorneys and experts as well as cutting-edge tools that make our financial services stand out. For over 10 years, Community Tax has been helping individuals and small business owners solve their complex financial concerns.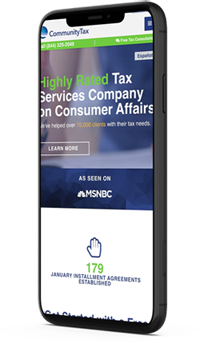 Financial help customized for small businesses.
FinancePal is your one-stop-shop for all your tax and accounting needs
By entering your phone number and clicking the "Get Started" button, you provide your electronic signature and consent for FinancePal to contact you with information and offers at the phone number provided using an automated system, pre-recorded messages, and/or text messages. Consent is not required as a condition of purchase. Message and data rates may apply.