Testimonials
See why our customers love us.
Finance Pal is very affordable for what they do and I get a lot for my money. They are large so they have a lot of resources to get things done in a timely way. My experience with them has been great and I like their staff. Finance Pal does all our accounting and bookkeeping services from managing our Xero accounting software account to reconciling bank statements to doing our tax returns.
Brett // of Duluth MN
Jason has helped me understand how to get my finances in order, and more importantly under control. He is by far one of the best book keepers & CPA's in the business. Jason has unique ability to educate his clients and transmit that knowledge, so it is easily understood and put into action. Jason is a professional that any and every person and a business whether big or small can benefit from.
Scottie // of Houston, TX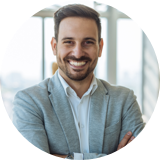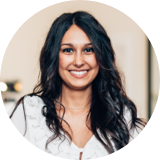 I have been working with Jason of Finance Pal for about 5 months now, and it has been an absolute pleasure. At first, I was concerned about choosing the right finance specialist to help my company (and myself, personally) with our taxes. We're so lucky we found Jason. He is extremely knowledgeable, patient, and clearly explains everything we need to do. I couldn't be happier with the help and guidance he provides us.
Judd // of Chicago, IL