Filing taxes for your business may feel more daunting than filing your personal taxes. If you're a small business owner, save yourself the extra stress and utilize our professional tax preparation service for small businesses. We file all types of returns: C-Corporations, S-Corporations, Partnerships, and Sole Proprietors. And we're equally efficient in doing them all.
Small Business Tax Preparation
---
Don't tackle your taxes all by yourself! Have a team of expert tax professionals assist you every step of the way. We're trained and experienced in helping small businesses survive and thrive the chaos of tax season. FinancePal is knowledgeable in all the ins and outs of business tax filing, and we'll shoulder the heavy lifting from start to finish.
The most important part of tax filing actually takes place long before tax season: accurate bookkeeping throughout the year. FinancePal uses tried and true accounting methods that maintain accurate records of your transactions.
Transparent Tax Preparation and Filing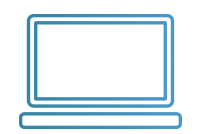 Online Tax Preparation Services
We make the most of online technology to streamline your company's tax filing. FinancePal utilizes a slew of integrated applications to record and manage all types of transactions that your company makes throughout the year. When tax season comes around, all records can be seamlessly gathered and analyzed.

Easy Access to Data
You'll have online access to all of these transactions any time you wish to view them. You'll always have up-to-date information on your company's finances, and you'll never be surprised by the numbers. FinancePal enables you to strategize and prepare your taxes with digital ease.
IRS Collection and Audit Defense
---
From the get-go, our expert financial team will begin readying your company for tax season by conducting ultra-accurate reporting of your transactions. Our goal is always to report with accuracy and transparency so that your company will be less likely to receive a tax audit.
However, due to IRS procedures, a tax audit may sometimes be inevitable regardless of accurate bookkeeping. If the IRS selects your company for a tax audit, you can rest easy knowing that FinancePal has got your back. We have a dedicated financial team that's ready to advocate on your behalf, with an irrefutable process of bookkeeping and tax filing.
Ready to give us a try?
Start your free trial today, and get a month of our services for free. Try us out today!