You're a business owner, and you're busy owning. We believe your time and energy is best spent managing your product, staff, and business strategy. Let us take care of the tedious, everyday financial items. We'll store the data, we'll crunch the numbers, and we'll prepare accurate financial statements to give you the most detailed analysis of your business finances. Work less, produce more!
Tracking Your Success
---
We excel at small business bookkeeping. Our financial team will conduct thorough recording and reconciliation of your business transactions with meticulous attention to detail. We'll give you weekly and monthly financial statements so you'll have regular updates on your company's financial standing.
Streamlining Your Bookkeeping Processes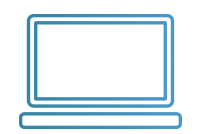 Integrated Technology
Streamline your business with modern technology. We build partnerships with the industry's best applications so that your company can thrive on the most advanced and efficient platforms available. We'll set you up on applications that manage:
Accounts Payable & Receivable
Project Management
Inventory Management
Point of Sale Systems

Quick Access to Data
All of these tools are integrated with one another so you can maintain a swift workflow, while also avoiding digital clutter. These digital systems are the best way to ensure the fastest and most accurate accounting of your finances, and we hand-pick only the ones that will truly boost your business. Many of them can be time-taxing to set your business up on, but, with assistance from our team, your business will be running on integrated digital workflow and bookkeeping in no time.
Maximize Your Tax Savings
Tax savings are one of our forefront goals. We'll analyze all of your accounts and create action plans to help you prepare for or avoid tax liabilities. We'll figure out where your company might have big tax saving opportunities, and we'll help you manage transactions so you can work towards a high year-end tax return. Tax savings may accrue in smaller transactions—which can be easily overlooked without extreme financial micromanaging. Our financial team can turn these small transactions into big gains for your company.
Ready to give us a try?
Start your free trial today, and get a month of our services for free. Try us out today!