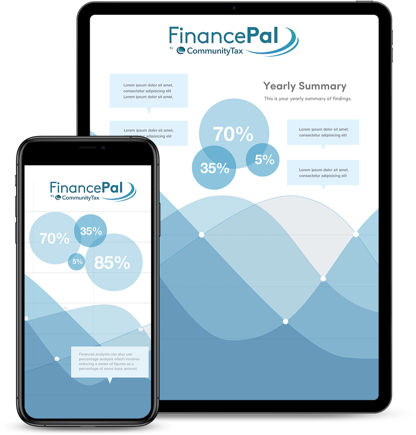 Simplify Your Business Finances.
All-in-one accounting & tax services for a streamlined financial solution.
Sign up to receive your free quote today!
We Partner with Industry Leaders
The Full Financial Package.
We're the full financial package. Our comprehensive services include:
Bookkeeping
Tax Preparation
Payroll
Catch-up
Bookkeeping
and more!
Experience

Our experienced CPAs and tax experts
are well-versed in the accounting and tax
requirements that are specific to small
businesses and startups like you.

Customer Service

You'll be assigned a dedicated financial
team, so you'll only work with someone
who is familiar with you, your business,
and your financials.

One-Stop Shop

We offer a wide range of accounting
services – we are your virtual
bookkeeper, your virtual accountant, and
your virtual tax prep associate all in one!
Streamlining Your Bookkeeping Processes

Integrated Technology
Streamline your business with modern technology. We have partnerships with the industry's best applications so that your company can thrive on the most advanced and efficient platforms available. We'll set you up on applications that manage:
Accounts Payable & ReceivableInventory ManagementProject ManagementPoint of Sale Systems 
Tracking Your Success.
We excel at small business bookkeeping. Our financial team will conduct thorough recording and reconciliation of your business transactions with meticulous attention to detail. We'll give you weekly and monthly financial statements so you'll have regular updates on your company's financial standing